Infinity Pools | Luxury Pool and Outdoor Living Space Builders
An custom infinity pool is an attractive and popular feature to emphasize the unique natural surroundings of your outdoor living oasis. An infinity pool, infinite edge pool, negative edge pool or vanishing edge pool, uses a linear edge in its special design, permitting pool water to flow over the edge, fulfilling the illusion of the swimming pool stretching out into the distant horizon and infinity. An infinity pool offers a look and feel like no other swimming pool can. Get in touch with the experts in infinity pool design at Katy Prairie Pools & Construction to explore the wonderful options with infinity pools.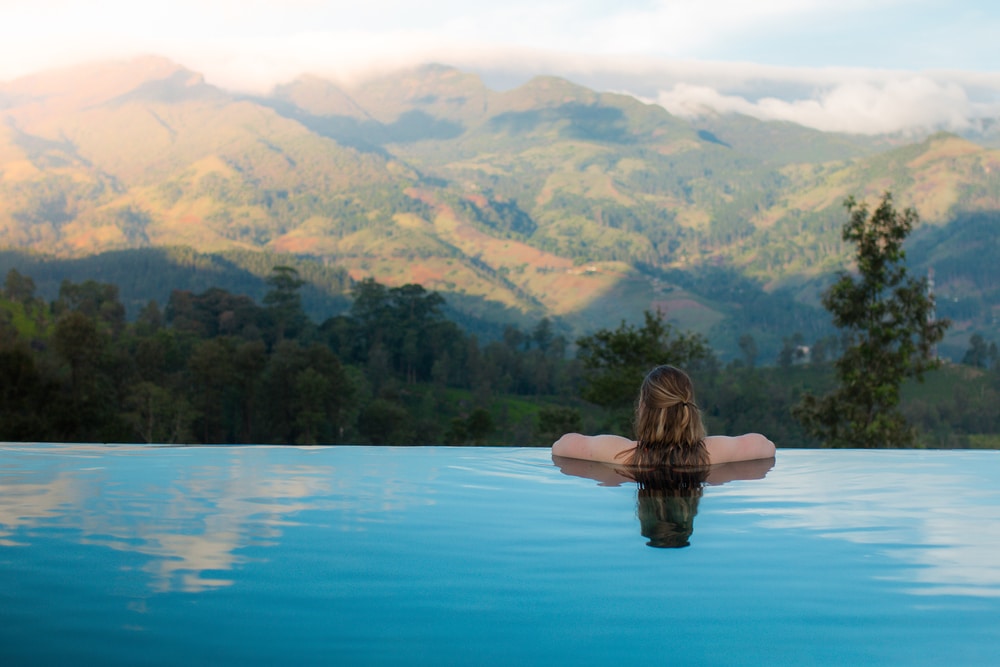 Infinity Pool: Expanding Your Horizons in Custom Luxury Pool Design
Infinity pools work best in spaces that have a larger backyard as they take up more space than a conventional pool, a slight slope or hillside property, and one overlooking a body of water or sky so that the pool appears to blend right into the lake, ocean, sea or sky. An infinity pool is designed with a catch basin that is lower than the pool, so that the water flowing over the infinity edge is captured and returned to the pool. Water does tend to evaporate faster in an infinity pool but water tends to flow constantly providing cleaner water than a conventional pool. Talk to the infinity pool design team at Katy Prairie Pools & Construction for design-and-build excellence in your new custom luxury infinity pool.
Custom Luxury Infinity Pools by the Experts in Pool Design and Build for Katy, Texas
Bring your dreams of an infinity pool to reality by connecting with the exceptional infinity pool design team at Katy Prairie Pools & Construction. Our custom luxury infinity pool design-and-build experts will help you select the best infinity pool features into your concept for a new custom luxury pool in your Katy, Texas, home. We offer more and deliver better than any other pool builder:
Award-winning custom pool design and construction
Integrate complete backyard transformation package, including luxury pool construction, outdoor living space and landscaping
Dedicated project manager on call seven days a week for your project
Highly skilled, experienced and courteous work crew
Meticulous care in protecting existing features of the property during construction
Free design consultation and detailed estimates, including time frame and completion date